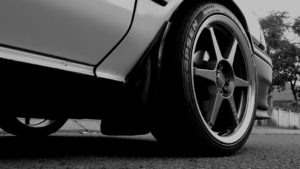 Periodic car service and maintenance is essential to keep the car in good condition. In addition, many car enthusiasts look for upgrades to make their car look better. If you are looking for the quickest way to improve the look of your car you may want to consider a set of new rims and tires.
The factory wheels may not look bad, but the stellar look of upgraded rims is something you will not see from the stock. If you want a car that everyone is raving about, enhancing your wheels and rims will get the job done.
Quality rims will improve your car's performance. Your choice of rims depends on the size and style you want for your car. You may opt for the smaller sized rims at 17 to 19 inches or go big at 22 inches. You will need to measure your car and know the manufacturing specs to get the perfect size of the rim for your upgrade.
There are different styles, colours and finishes to choose from. You will definitely find the set of rims you want to go along with your car's colour and make. Your choice of new rims will definitely add style to your car's overall appearance.
Then you have to get a good tire to compliment the beauty of your rim. You will need to choose a good set of tires for better grip and handling.
Your car might be looking outdated or simply looking for a fresher look to your eye. Upgrading your rims and tires is the quickest way to improve car appearance and performance. Get your car wheels upgraded and enjoy all the attention you will get on the road.